Oil Water Separator Alarms
Oil Water Separator alarm devices are extremely important for the efficient operation of industrial kitchens and restaurants, retail stores and fast-food outlets, as well as industrial installations and garages, car parks, service stations and car washes, airports, motorways, and transport routes near groundwater reserves. Separator alarms are used to indicate when oil and grease separators need to be emptied.
Description
Separator alarms are required to fulfil most industrial and communal environmental licenses and environmental certificates, as they are vital to environmental safety. For example, separator alarms are compulsory under the international EN 858 standard for separator systems for light liquids. The Labkotec White Paper presents European directives and standards concerning mounting, installation and operation of light liquid separators.
ATEX sensors
idOil sensors from Labkotec  are an integral part of the idOil oil separator alarm system and they are to be used with the idOil control units. All idOil sensors are digital and polarity free. Standard cable length is 5 m.
idOil-LIQ high liquid level sensor
Indicates when the liquid level in the oil separator rises excessively e.g. in an outlet blockage situation.
idOil-OIL oil sensor
Detects oil and indicates when the separator's oil storage is full.
idOil-SLU sludge sensor
Monitors the sludge layer in the oil separator and indicates when the sludge layer has reached its maximum level.
OMS-1
OMS-1 alarm device is specially designed for oil separators. It indicates when it is time to empty the oil separator and thus prevents harmful hydrocarbon emissions to the sewer system.
OMS-1 oil separator alarm device
Protecting our environment
Versatile device for basic requirements
Robust
Designed to comply EN 858-1&2 and PPG3 norms
Approved according to ATEX Directive 2014/34/EU and IECEx
Easy to install
Remote monitoring capability
Especially suitable for small size of separators of class II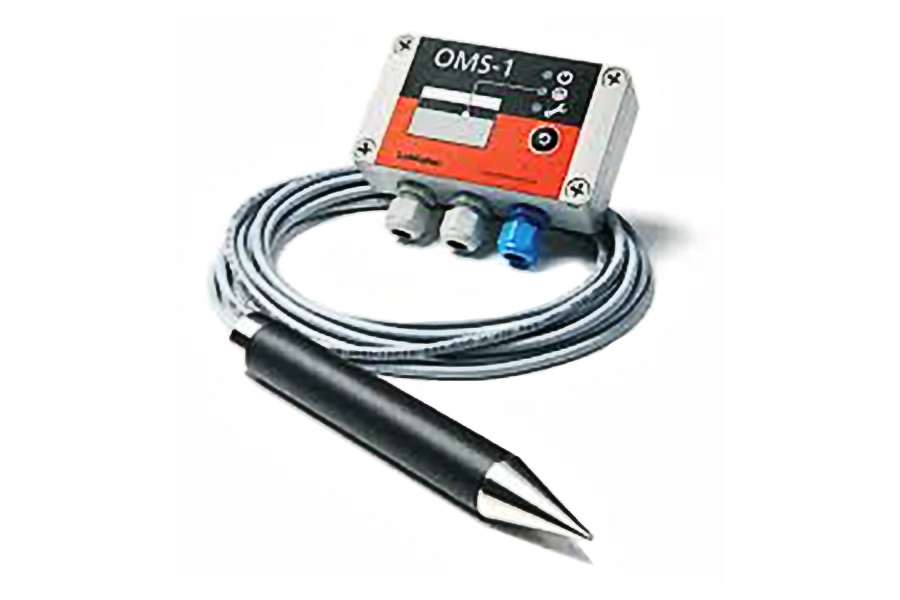 idOil-30 Control unit
The design of the new generation idOil-30 is the result of Labkotec's long experience as well as the latest requirements from European norms.
Up to three idOil sensors of any type can be connected polarity-free, and they are identified automatically with a one-touch commissioning feature. The sensor cables can be extended with a cable connector or connection box.
The idOil-30 offers extremely easy commissioning, flexible configuration locally via WLAN, as well as alarm logging. Available also with 3G modem and in 12 V DC operation voltage.
idOil systems are available in complete packages.
idOil-30 complete package includes:
idOil-30 control unit
Selected idOil sensors
Suitable cable connectors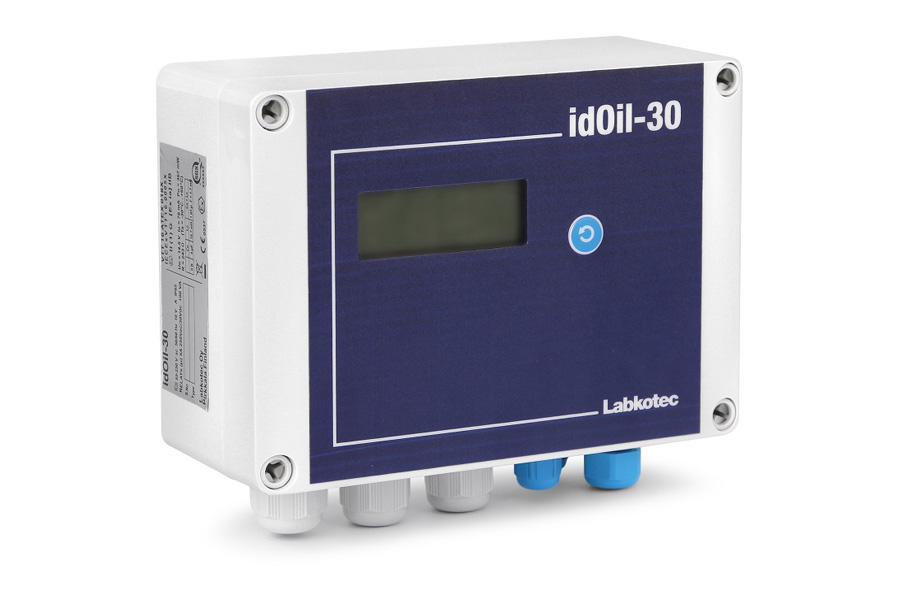 Service and Maintenance
Installation example